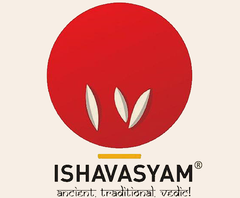 Ishavasyam means Ishwar Ka Vaas i.e. where God exists. It comes from the first word of the first mantra of the Isha Upanishads, i.e. Ishavasyam.
The founder, being lovers of natural foods and animals filled with goodness, such as cows, have harnessed this love to create products available in their purest and natural form, made from naturally procured ingredients. Ishavasyam's mission is to introduce natural, alternative products, free from chemicals, absent of any preservation and created without any adulteration.
Testimonials
Happy Customers
I have been on the lookout for desi cow ghee and after using Vedic A2 Ghee it seems that my search has ended. It just feels pure and natural and adds a lot more value to the food I cook daily. My neighbours have asked me about it and I have already recommended them to try it out. I have also used it as a body lotion for my kid and it works absolutely fine. Go for it if you are looking for some great authentic desi cow ghee.
I first bought Vedic A2 Ghee on a friends recommendation and I was quite happy with it once I started using it. It's quite light and low on cholesterol compared to the earlier ghee I was trying. I love the smell and it seems the process in which it is made is completely authentic.
I heard of Vedic A2 Ghee from a friend of mine and ordered it to give it a try. It was really good and considering the use of A2 Milk to make the ghee, I had no doubts about it further on. I am pretty satisfied with it and will recommend to anyone who is looking to lead a healthy life.